Allan Browne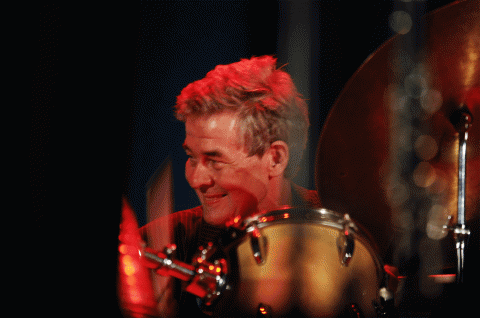 Allan Browne Percussion born 28/7/44
Formed the Red Onion Jazz Band in 1960, with tours of Europe in '67 and '69 including appearances at the Polish and Hungarian International Jazz Festivals.

Led the contemporary group Onaje (appearances at Montreal Festival 1993), worked for 20 years in the Paul Grabowsky Trio, (2 ARIA awards), while accompanying many international musicians such as Phil Woods, Herb Ellis, Milt Jackson, Barney Kessell, Mal Waldron, Urbie Green, Jay Mc Shann and Johnnie Griffin.

Since 1990 Allan has been leading the Rascals, his Australian Jazz Band, a quintet and collaborative trios with Tim Stevens, Nick Haywood, Andrea Keller, Tamara Murphy, Geoff Hughes, Eugene Ball, Dave Rex, Ben Robertson, Gary Costello, Steve Grant, Aaron Choulai, and Barry Duggan. He is also a regular in groups lead by Paul Rettke, Life in Music is documented on some 110 cds and albums (eight shorlisted for ARIA's) and in 2000, Allan won the Australia Council's prestigious Don Banks award.

Current CDs include one with his Australian Jazz Band "Five Bells and Other Inspirations" (Newmarket Music) which features new music inspired by the poetry of Kenneth Slessor and one with colleagues Andrea Keller and Tamara Murphy "Carried by the Sun" (Jazzhead). His quintets' second CD "The Drunken Boat" consists of 25 tracks /verses inspired by the great Rimbaud poem from the 1870's. A Season In Hell (Une Saison En Enfer) is the latest Rimbaud inspired work from the Allan Browne Quintet. After a premier at The Wangaratta Jazz Festival in 2007 the piece was booked for major jazz festivals in 2008. This album and their performance at Wangaratta was listed in the Sydney Morning Herald's top five of 2007.
Allan is also working in collaborative trios with Shannon Barnett, Jex Saarelaht, Sam Anning and Marc Hannarford, Geoff Hughes and Ben Robertson. "Five Bells" won the 2007 Australian Jazz Bell Award and was the Herald's 2007 Jazz Album of the Year, as was "Homage", "a highly acclaimed Jazzhead production with Sam Anning and Marc Hannaford", in 2009, won the Australian Jazz Bell Award for Best Classic Jazz album in 2010, the proceeds of which went towards the recording of Shreveport Stomp, which was filmed and recorded live at Bennetts Lane Jazz Club in Melbourne.
Conjuror (2012) features a collection of poetry, by Allan and music, performed by The Allan Browne Sextet. Compositions by Allan Browne, Eugene Ball, Marc Hannaford and Geoff Hughes, the Sextet also feature Nick Haywood and Phillip Noy. The music compositions are based on 7 of the poems from the 92 pg book; each piece features Allan's spoken words, sparingly integrated within or around the music. A highly unique project showcasing a fascinating collection by an extraordinary artist.

Browne is also currently working with Julien Wilson's Cools Cool and guesting with Elliott Dalgliesh's "Mute Canary" and in a New Orleans trio with Steve Grant and Jo Stevenson.

Allan has been awarded the Hall of Fame Award at the Australian Jazz Awards and won Best Classic CD the previous year with "Collected Works".

Allan is chair of the Melbourne Jazz Co-op, patron of the Stonnington Jazz Festival and spent three years on the music board of the Australia Council.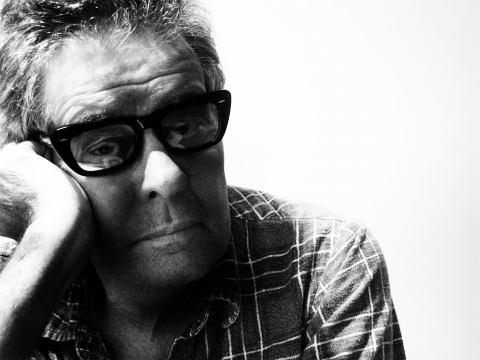 "Browne's music is at a new creative level"
Derek Leather, The Age

"What a beautiful array of tunes from Browne and band members, ranging from sunlit, playful bop to a more contemporary euphoria… Browne is one of the most vital creative forces in Australia"
John Clare, Sydney Morning Herald

"An excellent piece of work from the Allan Browne Quintet. In fact stick it on and press repeat as I have done"
Dale Barlow, Music Forum

"This release featuring stalwart drummer Allan Browne is one of the best examples of the power of jazz. When it cooks, it melts time, genres and borders, in keeping with this combined generational work."
Leon Gettler, The Age

"After a long and varied career one could excuse Browne for resting on his laurels. Fortunately he refuses to do so. Homage is further proof that he is now making some of the best music of his career. By integrating the traditional and the modern, standard repertoire and originals, and reflecting his penchant for the trio format and for working with talented emerging artists, Homage sums up the major themes of Browne's back on this album in coming years as a defining moment in the early careers of two brilliant young improvisers. Whatever is takes – beg, borrow or steal – make sure you get a copy."
Aaron Searle, Music Forum

"But few if any have brought such complete artistry to multiple idioms as drummer Allan Browne, who understands – and not just intellectually, but in his heart – that the music is all one. Similarly, within the post-bop scene Browne encompasses straight-ahead (growing out of hard bop), lyrical (growing out of Bill Evans) and free jazz as convincingly as he does the classic/post-bop divide."
John Shand ('Jazz, The Australian Accent')
Recent Releases