Scott Tinkler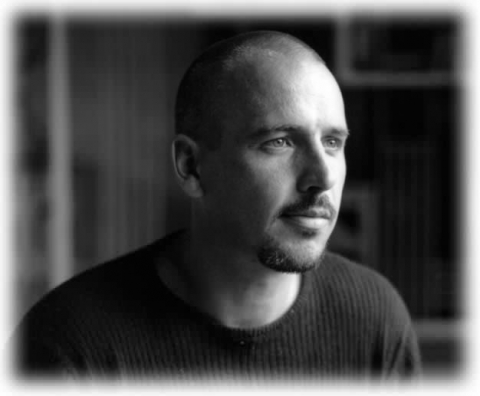 Some play louder, some play faster. Some play higher, some play more melodically. Some play more harmonically, some play with more taste. But no one plays backwards like Stinkler.
Australian trumpeter Scott Tinkler has been performing professionally since 1983 and is well known for his many brilliant incarnations as an ensemble player, recording and touring with such groups as the Australian Art Orchestra, Mark Simmonds Freeboppers, The Paul Grabowsky Quintet and The Dale Barlow Quintet as well as with international artists such as Mark Helias, Joe Lovano, Betty Carter, Branford Marsalis, Han Bennink, Billy Harper, Arthur Blythe, Cindy Blackman, Guru Kaaraikkudi Mani etc.

It was, however, his debut as a bandleader in 1993 that really brought him to the attention of both the media and the public. His Melbourne based Scott Tinkler Quartet with Grabowsky, Rex and Lambie received rave reviews for live performances and the quartet's two CD's The Back Of My Head and Hop To The Cow both received ARIA (Australian Recording Industry Awards) nominations.

With a move to Sydney Scott's next project, The Scott Tinkler Trio, with Simon Barker and Adam Armstrong, continued the tradition of excellence with inspired recordings and performances of Tinkler's strong original music. The trios much awaited ARIA nominated CD Dance Of Delulian was released in October 96 and established Scott as a powerful stylist and composer; not only Australia's leading trumpet player but a major force in contemporary music.

In 1997 Scott received an Australia Council grant to tour Europe and America. This venture culminated in the recording of the CD Sofa King at New York's Knitting Factory. On completion of this tour Tinkler spent the next 18 months in Europe performing, recording and teaching before returning to Australia where his Trio's third CD Shrike Like was released in 1999.
In April 2003 Scott joined his long time associate Paul Grabowsky on a trip to New York to record an album of Paul's original music with Branford Marsalis, Joe Lovano, Ed Schuller and Jeff "Tain" Watts. Tales Of Time and Space has now been released on the Warner label to stunning reviews, many highlighting Scott's stellar contribution to Paul's music.

With his recent move back to Melbourne, Scott is spending much of his time composing and performing with his Trio as well as providing a unique presence in various Australian new music ensembles including Elision, Hydromus Krysogast and the Australian Art Orchestra.

Scott is now lecturing at the Victorian College of the Arts and Monash University and has given master classes at the Perth, Adelaide and Brisbane Conservatoriums, Southern Cross University and the Hong Kong Polytechnique University. Scott was also a guest in New York at the "New School of Jazz" and when in Europe gives master classes at the Den Haag Royal and Rotterdam Conservatoriums in the Netherlands.

Scott has received grants and invitations to perform through out the world in many diverse and rewarding situations in countries such as England, China, The Netherlands, America, Vietnam, France, India, Germany, New Caledonia, Norway and Tanzania.

Recent Releases
Also appears on...