David Theak
David Theak is a respected saxophonist, composer and bandleader on the Australian Jazz Scene. He is a lecturer in the jazz unit at the Sydney Conservatorium of Music.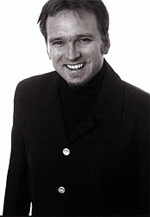 Theak's original jazz quartet 'theak-tet' has toured Australia (2000 and 2006) and Europe (2001 and 2004) and has recorded three critically acclaimed CDs featuring his compositions: Yellow Glasses (Self Released, 1999), Gamla Stan (Jazzhead, 2003) and Old School (Birdland, 2006). Theak-tet's most recent work, Old School, was recorded in Oslo at the internationally renowned Rainbow Studios.

In addition to his quartet, Theak is artistic director and lead saxophonist of the acclaimed, 17-piece Jazzgroove Mothership Orchestra, and facilitated a national tour with German Pianist / Composer Florian Ross in 2006. Theak has produced two Mothership Orchestra CDs: The Mothership Plays the Music of Mike Nock (Jazzgroove. 2006) and Dream Wheel (Birdland, 2007) both of which feature his large ensemble writing.

Theak has performed concerts at all of Australia's major jazz clubs and festivals (highlights include The Melbourne International Festival and the Wangaratta Festival of Jazz), and has performed concerts at many of Europe's finest jazz clubs (highlights include The Copenhagen Jazzhouse, Stockholm's Jazzclub Fasching, JazzClub Unterfahrt and the Brussels Jazz Marathon). Theak has also been featured on dozens of Australian albums including Steve Hunter's Nine Lives (ABC, 1999) and his compositions have been heard on television and have appeared on the CDs of his peers.

David is researching and documenting the current state of infrastructure in the Australian Jazz Scene. His community involvement includes volunteer work as the President and Artistic Director of Sydney's Jazzgroove Association between 1998 and 2001, the founder of Jazzgroove Records, and as Treasurer for the Sydney Improvised Music Association between 2003 and 2006.
Also appears on...