Tony Floyd

Tony Floyd started playing drums at the age of eight and professionally from the age of fifteen.
Playing with some of Australia's finest jazz musicians he toured Australia and performed with 'The Jextet' in 1985 and recorded two albums with Vince Jones in 1988 and 1989.
Tony graduated in 1990 with a bachelor's degree of Education in Music at the Melbourne University and played in various ensembles including big bands, symphony orchestras, percussion ensembles and jazz and rock groups.
Over the period from 1989 till present Tony performs with 'Things of Stone and Wood'. He toured with them in Europe and Canada and appeared both in Australia and overseas with 'Hot House Flowers', 'Midnight Oil', 'Bjork, Hall and Oates', 'The Jayhawks', and 'The Black Sorrows'. He recorded 6 albums with them, one a debut Top 10 Gold album and awarded ARIA Best Debut single and ARIA Nominated Debut Album.
Tony has been involved with the recording of 21 albums. His performance highlights were with Vince Jones, Ruby Carter, Oxo Cubans, 'Things of Stone and Wood',' Black Sorrows', 'Men at Work', Deborah Conway, Merril Bainbridge and Mark Seymor.
Various appearances with Joe Camelleri and the 'Black Sorrows' (tour plus recording), Christine Sullivan (tour to UK playing at Ronnie Scotts), Vincent Herring, Lee Konitz, Paul Grabowsky, Earthe Kitt, Kate Ceberano, Ross Wilson, Greg Champion, Don Burrows, Graham Lyle, Tony Gould, Ben Robertson, 'Moomba Jazz All Starts' (with Alex Pertout, Bob Venier, Tony Hicks and Bob Sedergreen), and Linda Cable.
He can be heard on any given night in his home town of Melbourne playing with jazz greats such as James Sherlock or in his funky, horn based groove outfit, Dodge. Tony is equally at home on a stage playing bigger rock shows with Aussie Icons Men At Work, or backing talented pop artists such as Missy Higgins.
Tony works as a sessional teacher at the Victoria College of Arts and Monash University.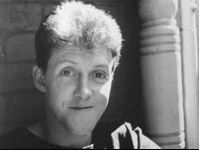 Recent Releases