Peter Knight's Way Out West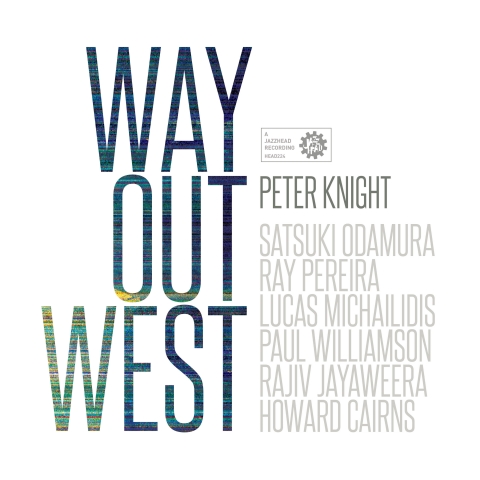 A unique and alluring sound combining Asian, African and jazz influences.
Way Out West's sound has been described as "utterly unique" and has earned the band a loyal local following as well as invitations to play some of the largest music festivals in the world including, Montreal Jazz Festival (Canada), Veneto Jazz Festival (Italy), Takatsuki Jazz Festival (Japan). The band has also toured Korea, Japan, Chile, Norway, England, Italy, Australia and Canada, making it one of the most widely travelled jazz based exports Australia has produced.
Way Out West's intriguing self-titled fourth album features the Sydney based koto virtuoso, Satsuki Odamura and builds on the band's long history of integrating Asian instrumentation and approaches in a contemporary setting that infuses these influences with irresistible West African influenced grooves and jazz inflected melodies.
In addition to Peter and Satsuki, Way Out West's line-up for this collaboration features long-time Way Out West members, Ray Pereira (percussion), Howard Cairns (bass and button accordion), and Rajiv Jayaweera (drums) along with the exquisite talents of guitarist Lucas Michailidis playing bottleneck and acoustic guitars.
"Truly one of the highlights of the day, the Melbourne-based group managed to combine different styles seamlessly." Vancouver Sun.
Winner 2009 Bell Award, 'Best Australian Jazz Ensemble'
2011 APRA Art Music 'Award for Excellence' nominee
2008 APRA 'Jazz Work of the Year' nominee
* * * * * ABC Limelight Magazine
* * * * * Adelaide Advertiser
* * * * ½ The Australian
* * * * The Age
* * * * Voir Magazine (Montreal)
Track Listing Show
Nine Years Later


Peter Knight

Anthony Blaise


Peter Knight

The Birds


Peter Knight

Latest and Breaking


Peter Knight

Music for a Country Mile


Peter Knight, Lucas Michailidis, Satsuki Odamura & Howard Cairns
Buy Music
Cat# HEAD224
iTunes
Hi Res Download
1800 802 061 Phone Orders Australia
+61 3 9537 7155 Overseas Orders