Monash Sessions: Kenny Werner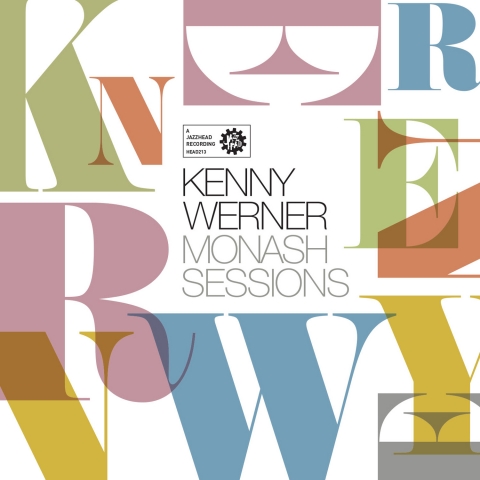 In August 2014 The Sir Zelman Cowen School of Music at Monash University hosted American jazz pianist Kenny Werner as part of its Artist in Residency program.
According to Associate Professor Rob Burke, "Werner bought a 'New York intensity' to this performance. With complexity in compositions and rhythms, he pushed our students to perform at the edge of their ability and creative powers".
What resulted is this album, a continuation of excellence demonstrated throughout the entire Monash Sessions series.
"Going by the quality of playing on this release, modern jazz has an exciting future."
Gavin Franklin - Loud Mouth (The Music Trust Ezine)
The Players
Yump, Autumn In 3 and Follow Up
Kenny Werner - Piano
Paul Williamson - Trumpet
Stephen Byth - Tenor Sax
Marty Holoubek - Bass
Luke Andresen - Drums
Lorraine, Ivoronics, Chach and Balloons
Kenny Werner - Piano
Jordan Murray - Trombone
Aidan HodgeTenor Sax
Hiroki Hoshino - Bass
Robert Mercer - Drums
Free Wheelin' and Beauty Secrets
Kenny Werner - Piano
Paul Cornelius - Tenor Sax
Brodie Everest - Alto Sax
Chris Vizard - Trombone
Josh Manusama - Bass
James Milic - Drums
Credits
All tracks written by Kenny Werner.
Produced by Robert Burke.
Engineered and mastered by Ross Cockle.
Recorded at the Sir Zelman Cowen School of Music Auditorium.
Mastering at Sing Sing Recording Studios.
Special thanks thanks to Fred Wallace, Damien Boyle, and the staff at the Sir Zelman Cowen School of Music.
Brought to you by the jazz team at Monash University: Robert Burke, Paul Williamson, Jordan Murray, Tony Gould and Paul Grabowsky.
Track Listing Show
Yump
Autumn in 3
Follow Up
Lorraine
Ivoronics
Chach
Balloons
Freewheelin'
Beauty Secrets


All songs composed by Kenny Werner
Buy Music
Cat# HEAD213
iTunes
Hi Res Download
1800 802 061 Phone Orders Australia
+61 3 9537 7155 Overseas Orders