The Monash Sessions: Kate Ceberano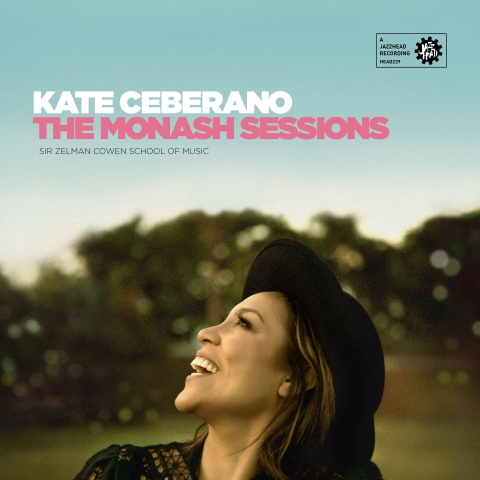 Monash Sessions: Kate Ceberano was recorded following the successful collaboration between award-winning singer and songwriter, Kate Ceberano, and the Monash School of Music staff and students in 2015. The recording features tunes from Ceberano's favourite Australian and international artists including Stevie Wonder, Grace Jones and Massive Attack alongside her own compositions.
Ceberano's soulful vocals are accompanied by 52 gifted music students including a 20 voice choir, two large instrumental ensembles, a string quartet, solo accordionist and solo violinist, all of whom are under the musical direction of James Mustafa.
The opportunity for students to record, perform and be mentored by iconic Australian artists such as Kate Ceberano is a perfect example of the progressive artistic vision of the Monash University School of Music and the fantastic opportunities provided to their students.
Track Listing Show
Jones the Rhythm / Wild is the Wind


Woolley, Darlow, Lipson & Horn / Tiomkin & Washington

Other Side of Town


Mayfield

Fisherman's Daughter


Grabowsky & Washington

Teardrop


Del Naja, Marshall, Vowles & Fraser

A Song of Old


Mustafa

Adios


Burke, De Vries & Ceberano

On Love


Ceberano & Kilbey

If It's Magic


Wonder

Stars & Satellites


Ceberano & Grey
Buy Music
Cat# HEAD229
iTunes
Hi Res Download
1800 802 061 Phone Orders Australia
+61 3 9537 7155 Overseas Orders