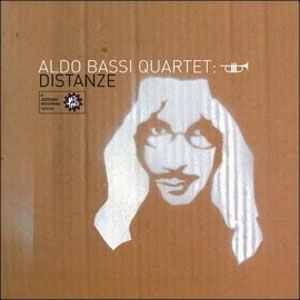 Distanze (Aldo Bassi Quartet)

Bassi formed the Aldo Bassi Quartet in 1998 to develop original jazz compositions. Distanze covers a range of moods, from the attractive waltz of Dear Tom, through the tense conversation between the two horns as Past Years opens, to the probing, bluesy trumpet over a funky backbeat on Reprise, or the graceful melodicism of the title track, Distanze.

Throughout we are reminded of the breadth of Bassi's experience. Its acoustic grooves and eloquent simplicity ensure that Distanze will consolidate Bassi's reputation as one of the finest trumpeters on the scene.