Amoroso (Grey Wing Trio)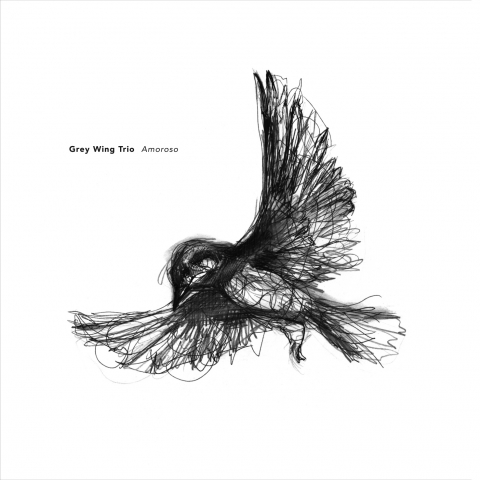 Forged in Sydney's suburban hustle and bustle, the musicians in Grey Wing Trio realised their distinct musical rapport and hyper-lyrical zeal when they first played three years ago.
Luke Sweeting (piano), Ken Allars (trumpet) and Finn Ryan's (drums) improvising plays off compositions that are often delicate and texturally versatile. Described as intriguing and impulsive and, yes, epic, Grey Wing Trio playfully explore alternate forms and endings, discovering in-the-moment colours.
Luke Sweeting is an incredible pianist and composer, having toured with Swedish-Australian ensemble Svelia, the Antipodes Sextet and various projects. His previous releases include "People and Lightbulbs" (Luke Sweeting Sextet) and duo album "The Great Unknown" with vocalist Rachael Thoms. He has also recorded and arranged with the Australian 2012 Generations in Jazz vocal winner Liam Budge.
Ken Allars has already the ears of the nation, performing on the Australian ARIA award winning album Hear and Know by Mike Nock and also winning the James Morrison Generations in Jazz scholarship in 2011.
Finn Ryan is distinctly remarkable for his improvising with the electro-acoustic trio 3ofmillions, the free style African Dance ensemble Prophets and his strong connection with Sydney/European improvising legends Jim Denley and Tony Buck.
Grey Wing Trio draw their music from diverse influences; certainly jazz with heavy interests from twentieth century and early classical music, folk traditions and texture-based improvisational music. The band's name pays homage to a peaceful and now rare Australian budgerigar: the Greywing.
Recorded and mixed by Richard Belkner at Free Energy Device Studios, October 23 and 24, 2014. Mastered by Adam Dempsey at Deluxe Mastering, March 25, 2015. Artwork by Lisa Twomey and graphic design by Andrew Maher.
Sweeting, Allars and Ryan are touring throughout August to support their exciting new release kicking off at The Sound Lounge (Chippendale).
RELEASE TOUR 2014:
Fri 14 August: The Sound Lounge | Chippendale, NSW
Sat 15 August: Wollongong Conservatorium | Wollongong, NSW
Tue 18 August: The Loft | Canberra, ACT
Thu 20 August: Uptown | Fitzroy, VIC
Sun 23 August: MONA | Hobart, TAS
This project has been assisted by the Australian Government through the Australia Council, its arts funding and advisory body.
Track Listing Show
Beautiful Insomnia
Chords
Guardian
Arrival
Amoroso
For Finland
Medieval Song
Remedies
Dance Song


All songs composed by Luke Sweeting
Buy Music
Cat# HEAD217
iTunes
Hi Res Download
1800 802 061 Phone Orders Australia
+61 3 9537 7155 Overseas Orders