Sam Anning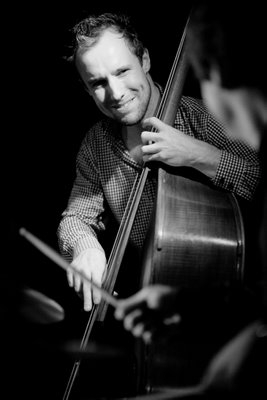 At 27 years of age, Sam Anning is one of Australia's foremost up-and-coming Jazz musicians. After graduating from WAAPA completing a Bachelor of Jazz (Performance), Sam went on to study and perform in New York City, the U.K., and Europe, where he also developed and broadened his compositional and performance style.



He received the Toyota Scholarship for Jazz (2001), was a finalist in the James Morrison Scholarship twice, performed in Sydney as a finalist in the 2006 Freedman Fellowship, was a finalist in the 2007 Melbourne Prize for Music, received 3rd place in the 2008 National Jazz Awards (Bass), and received the 2008 Bell Award for Young Jazz Musician of the Year.

Sam has performed with a large number of national and international artists including: Charlie Haden, Jim Black, Andy Milne, Bobby Shew, Sheila Jordan, Chris Cheek, Will Vinson, Dale Barlow, George Coleman Jr, Katie Noonan, Darren Sigesmund, James Morrison, George Garzone, Don Burrows, Terrell Stafford, Scott Tinkler, Julien Wilson, Graham Collier, Jamie Oehlers, Barney McAll, Greg Osby, Ingrid Jensen and Carl Orr.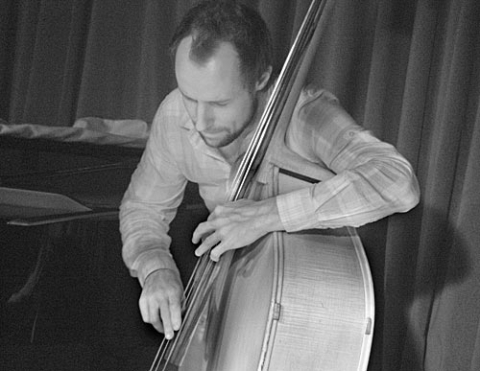 He has been featured as an accompanist and soloist on a number of recordings including, 'Treat Me Gently'- Dale Barlow, George Coleman Jr, Mark Fitzgibbon, Sam Anning (Jazzhead), 'Duende'- Joe Chindamo (Jazzhead), 'The Spanish Tinge' – Ben Winkelman Trio (Jazzhead), and 'Homage' - Sam Anning, Marc Hannaford and Allan Browne (Jazzhead).

Sam is currently performing as a regular member of many bands including The Joe Chindamo Trio, The Paul Grabowsky Trio, Washington/Grabowsky Band, The Ben Winkelman Trio, The Aaron Choulai Trio, and The Zac Hurren Trio.
Also appears on...