Nick Haywood
Over the past thirty years Nick Haywood has become one of the most in demand bassists and educators on the Australian music scene. He has impressive performance and recording credits with both Australian and international artists.
Career Highlights
Nick was nominated for two ARIA awards at the 1999 ARIAs, these being Browne-Haywood-Stevens "Sudden in a Shaft of Sunlight" (Best Jazz Recording) and The Black Sorrows "Beat Club" (Best Adult Contemporary).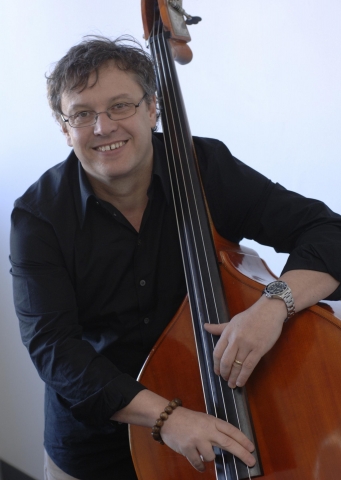 Nick has performed at every major festival in Australia including Montsalvat Jazz Festival, Wangaratta Festival of Jazz and Blues, East Coast Blues and Roots Festival (Byron Bay), York Jazz Festival (W.A.), Pinnacles Festival of Improvised Music (QLD), Manly Jazz Festival, Melbourne International Festival.

Nick has performed at festivals in China, Switzerland, New Zealand, New Caledonia and Hong Kong. He has also performed to enthusiastic audiences at several New York, Paris, Hong Kong and Beijing jazz clubs.

Nick has countless television, film score and advertising credits.

In May 2002 Nick recorded Don Banks' "Nexus" and "Equations" for Jazz Quintet and symphony orchestra at ABC Southbank.

In September/October of 2002 Nick successfully toured Europe with the contemporary jazz ensemble Blow, receiving excellent responses and favourable reviews for all performances.

In 2003 Nick was invited to participate in an anniversary concert of John Sangster's "Lord of the Rings" at the Malvern Town Hall, featuring many of the artists from the original recording.

In 2004 Nick was the recipient of the Alan C. Rose Memorial Project Grant, which enabled him to study in New York City with world-renowned bassists Gary Peacock and Rufus Reid.

Nick completed a Master of Music Performance degree in 2004 at the Victorian College of the Arts.

In October 2005, Nick performed a concert to rave reviews with Andrew Sterman of the Philip Glass Ensemble.

Nick continues to perform at major festivals throughout Australia and internationally on a regular basis.

Nick is currently performing and recording with Blow, Bennett's Lane Big Band, Tony Gould Trio, Mistaken Identity, Tony Gould-Robert Burke Quartet, Gemma Turvey Trio, Allan Browne Trio and Quintet and leading his own trio and quartet.
.
Nick is co founder of the Bennett's Lane Big Band, an 11-piece band that plays all original music and features many of Australia's leading improvising musicians.

Nick is currently researching his PhD. This involves concert performances and CD recordings (to be released late 2010) with his quartet featuring pianist Colin Hopkins, guitarist Stephen Magnusson and drummer Allan Browne.
Selected Australian Performance Credits
Tony Gould
Allan Browne
Don Burrows
James Morrison
Joe Camilleri
The Black Sorrows
Deborah Conway
Tim Stevens

John Sangster
Paul Grabowsky
Mark Isaacs
Tiddas
Vince Jones
Shelley Scown
Wilbur Wilde
Bernie McGann

Ted Vining
Bob Sedergreen
Jump Monk
Brazzjazz
Bobby Gebert
Bennett's Lane Big Band
Dale Barlow
Mistaken Identity

Selected International Performance Credits
Mark Murphy
Billy Harper
Malcolm Pinsen
Nat Adderley
Louie Bellson
Joe Williams
Buddy de Franco
George Chisholm
Kenny Kirkland
Gerry Bergonzi
Junior Cook
Andrew Sterman
Buddy Greco
Claire Martin
Bobby Shew
Pete Christlieb
Valeri Ponamarev
Bob Gullotti
Salvatore Bonafede
Jack Parnell
Mickey Tucker
Olavi Olouhvira
Kelavi Olouhvira


Nick has been a featured artist on approximately 100 CD's.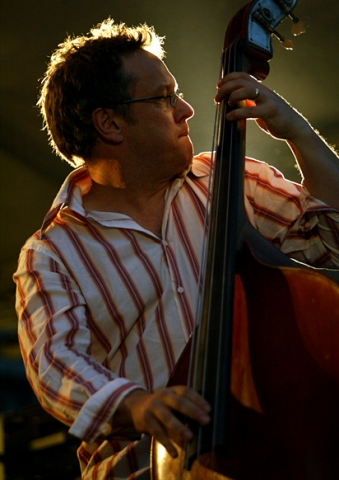 Selected Discography

Mistaken Identity
Live (Newmarket, 2010)

Browne Haywood Stevens
King, Dude, Dunce (Newmarket, 1996)
Sudden in a Shaft of Sunlight (Newmarket, 1998)

The Black Sorrows
New Craze (Mushroom Records, 1997)
Beat Club (Mushroom Records, 1998)

Peter Petrucci Trio
Message from the Past (Move, 1998)
Peter Petrucci Quartet
Nowhere to be Found (Jazzplay, 2007)

Tiddas
Chris Young Project
Tiddas (Mushroom Records, 1997)
Brood Groove (Move Records, 2011)

Lewis and Young Quartet
Desert Storm (Mushroom Records, 1992)

Hayden Jones
Whisper Not (Newmarket, 1997)

The York Quintet
A Prayer for the Workin' Cats (Out to Lunch, 1993)

Jane Clifton
Incommusicado (Mushroom Records, 1995)

Martin Breeze
Strangers (Newmarket, 1999)

Dodge
Offline (Jazzhead, 2000)

Blow
Live at Bennett's Lane (Newmarket, 2002)

Robert Burke Quartet
Wide Eyed (Jazzhead, 2003)
The Edge of Today (Jazzhead, 2005)

Allan Browne
Collected Works (Newmarket, 2002)
Allan Browne Quintet
Cyclosporin (Jazzhead, 2004)
Allan Browne Quintet
Allan Browne Quintet
The Drunken Boat (Jazzhead, 2007)
A season in Hell (Jazzhead 2010)

Mark Lockett

Gemma Turvey Trio

Jennifer Levy
About Time (Move, 2004)
Into the Life of Things (2008)
Polygot Riddum (2009)



Educational Experience
Nick is currently Senior Lecturer in Contemporary Music at the University of Tasmania, Conservatorium of Music.

Nick was Foundation Head of Music Higher Education and Senior Lecturer for the Bachelor of Australian Popular Music degree at Northern Melbourne Institute of TAFE from 1996 -2011. He also teaches privately, and conducts master classes at various festivals and institutions both around Australia and internationally.

In 2005 Nick established and delivered a ten-week music program at the Beijing MIDI School of Music, in conjunction with NMIT. Several modules of NMIT's Advanced Diploma in Music Performance were adapted and delivered at the MIDI School.
During his time in Beijing Nick had several performances at jazz clubs in Beijing as well as headlining the inaugural Beijing MIDI Jazz Festival.

Nick has worked as a guest lecturer and post-graduate supervisor at the Victorian College of the Arts and Monash University.
Recent Releases
Also appears on...