Marc Hannaford


Although Marc was already making an impact on the vital Melbourne improvised music scene, it was winning 2nd prize at the 2006 National Jazz Awards that brought him national recognition as an energetic and creative improvising pianist.

After completing a Bachelor of Music (Jazz) and Graduate Diploma in Performance (Jazz) with the aid of the Michael Foster scholarship and under the tutelage of Paul MacNamara, Matt McMahon, Miroslav Bukovsky, John Luxton and Colin Forbes at the Australian National University, Marc moved to Melbourne to pursue further creative opportunities. An Australian Postgraduate Award supports his current study towards a Masters of Music Performa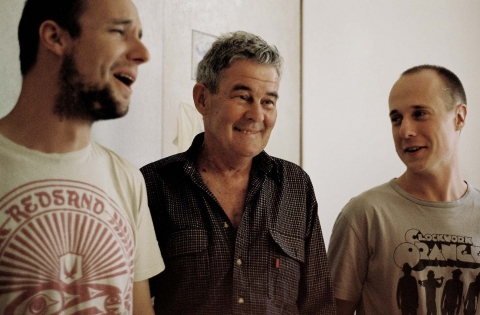 nce at the University of Melbourne. Melbourne saw him come under the influence of such renowned Australian musicians as Scott Tinkler, Eugene Ball, Allan Browne, Ronny Ferella, Andrea Keller and Donna Coleman.

He was one of four jazz composers to be nominated for the 2006 Melbourne Jazz Fringe Festival's annual commission, and in 2004 was commissioned by the Half Bent Winter Music Festival to present a suite of new music for septet. Marc's composition 'Out and Out' was nominated as a semi-finalist in the jazz category of the 2006 International Song Contest.

2007 and 2008 saw him included as one of the four national finalists in the Music Council of Australia's prestigious Freedman Fellowship (held at the Sydney Opera House) as well as one of three nominees for the Australian Jazz 'Bell' Awards Young Jazz Musician of the Year.

His recent projects have lead him to discover the music of Australian improvisers John Rodgers, Ken Edie and Elliott Dalgleish, who he now collaborates with on a regular basis: Rodgers and Edie in The Antripodean Collective, and with Dalgleish's Mute Canary Project.

He has presented music under the banner of organizations such as The Wangaratta Festival of Jazz, The Stonnington Jazz Festival, Jazzgroove, The Melbourne Jazz Fringe Festival, The Melbourne Jazz Co-operative, The Make-It-Up Club, The Sydney Improvised Music Association and many others.

He has given workshops and masterclasses at many of Australia's leading creative institutions including the Sydney Conservatory of Music, The Australian National University in Canberra, The Wollongong Conservatory of Music, and the Brisbane Conservatory of Music.

In May/June of 2008 Marc traveled to Banff, Canada to take part in the International Workshop for Jazz and creative music. There he learned intensely from world-reknowned musicians Dave Douglas, Thomas Morgan, Ethan Iversson and Wayne Krantz. He then traveled to New York to receive lessons from pre-emin
ent contemporary classical pianist Marilyn Nonken. He has also received lessons from New York pianists Jason Moran and Andy Milne, New York saxophonist Greg Osby.

Marc released his debut album: The Garden of Forking Paths on Extreme (www.xtr.com) in 2007; lauded by Laurence Donohue-Greene (chief editor allaboutjazz.com), Paul Grabowsky (Australian jazz pianist/composer) and John Rodgers (leading contemporary composer/ violinist) as some of the most original and exciting improvised music in recent times. The Antripodean Collective's release Funcall (Extreme) was named one of the best releases of 2008 by Laurence Donohue-Greene then editor of All About Jazz, New York. His solo piano album: Polar was released mid-2009 on Extreme, and contains compositions and improvisations that reflect Marc's increased interest in post-serialism and rhythmic counterpoint. It was named the #2 best album of 2009 in the Herald Sun.
He is part of a trio with Allan Browne and Sam Anning that released its debut release: Homage on Jazzhead mid-2009. Garnering critical praise from around Australia for its re-interpretation of the music of Jelly-Roll Morton, Lennie Tristano, Duke Ellington, Herbie Nichols, Thelonious Monk it recived the 2010 Jazz 'Bell' Award for best traditional jazz album. Homage was nominated for a 2009 Air award, and named album of the year in both the Herald Sun and Rhythms Magazine.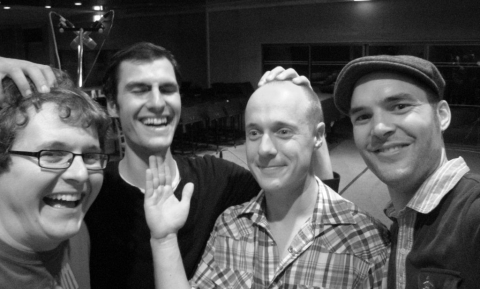 Marc has performed with such well-known international musicians such as Tim Berne (USA), Wycliffe Gordon (trombonist with the Lincoln Centre Jazz Orchestra, USA) and Rex Richardson (USA) as well as saxophonists Elliott Dalgleish, Bernie McGann, Dale Barlow, Jamie Oehlers and Julien Wilson, trumpeters Miroslav Bukovsky, Scott Tinkler and Eugene Ball, violinist and composer John Rodgers and drummers Ken Edie, Simon Barker Ronny Ferella and Allan Browne. He has also appeared in such ensembles as the Scott Tinkler Quartet, the Bennett's Lane Big Band, Jamie Oehlers/Marc Hannaford Monk Project, Eugene Ball's Messiaen Ensemble, The David Rex Quartet, the multi-media ensemble The Maximalists and more recently with Paul Williamson's Inside Out ensemble.