Howard Cairns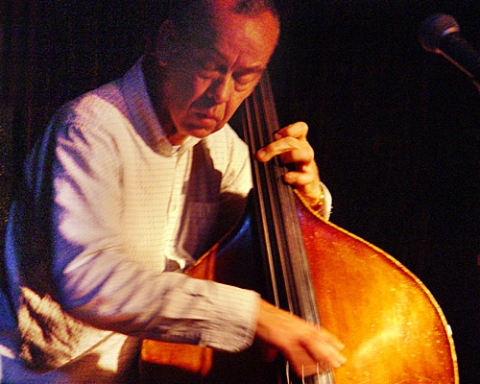 Having initially begun in music with church Brass Bands, Howard strummed his way through the folk music of the late 60's, university in the 70's, and eventually found his way to playing in the Sydney "new wave" music scene, in "Wildlife Documentaries -with ex Saint Ivor Hay during the mid 80's.
Unexpectedly, this in turn led him to delving into popular music history where Howard became interested in "roots" music". Joining the hard working Sydney Band , the "Eddys", was the catalyst in moving to Melbourne where Howard found work with the " Dancehall Racketeers", the "Yarra Yarra Jazz Band", the "Red Onions", Allan Brownes' "New Orleans Rascalls", the "James Sherlock Trio", the "Ross Hannaford Trio", "Michelle Nicolle Quartet" and recently "Way Out West".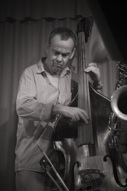 After such a "ride" its hardly surprising that the music being presented in this Quintet reflects many different aspects of the path Howard has taken. In particular, much of it has been inspired during travel endured in the course of a gigging life, up and down familiar and unfamiliar paths, and in the observation of the ways in which the musicians survival paths change.
After 25 years of playing Bass, Howard has recently committed some of his tunes to paper, and is playing them with some of the friends with whom he has shared his ride over the last two decades in Melbourne.

The Quintet is chordless, melody based, and pulse orientated. The music is in turn reflective, tongue in cheek, good humoured , dark, even hopeful!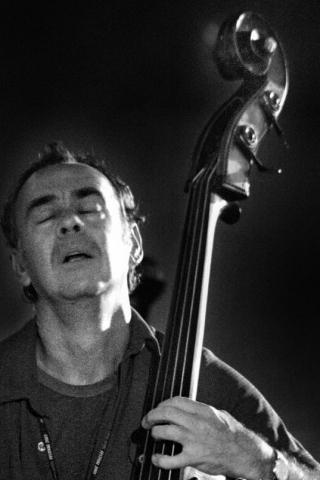 Recent Releases
Also appears on...